Description
A Better Dome for Better Growing!
Prismatic LED Mini Greenhouse Kit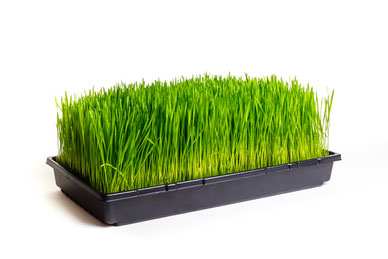 SunBlaster Mini Greenhouse Kits have been the starting point for many of today's Modern Growers. 
There simply is no better or faster way to get growing fresh microgreens, herbs or seeds started ready for transplant, and now it is even simpler with the NEW Prismatic Lens LED Strip Light. The prismatic lens focuses on a tighter 90 degrees light distribution to provide more energy exactly where your plants need it and avoid any wasted energy. 
Start flower or vegetable seedlings, propagate fresh cuttings, or grow fresh herbs right in your kitchen.
This Mini Greenhouse Kits include:
18" Prismatic Lens LED Light Strip

7"  NanoDome with adjustable vents and light channel for optimizing the light over your grow tray.

Heavy Duty 1020 Tray to retain your growing medium
Just buy seeds and soil and off you grow.
Categories:
All,
All products,
Bundles & Gift Ideas,
Domes, Trays and Kits,
Germination & Cloning,
Grow Accessories,
Grow Lights,
House Plant LED,
LED Bars & Fluorescent / T5 Grow Lights,
Microgreens,
Newest Products,
Propagation Kits,
Sales,
SunBlaster Products,
Table Top Systems & Kits,
Trays & Mediums
Shipping & Shipping Insurance
Free shipping Canada-wide on orders over $149.99.
Tracking: Your order confirmation page will have a button for tracking your package & getting shipping updates.
Shipping Insurance: Shipping insurance is available on all orders. Select the Guide Package Protection option at checkout.
Payment & Security
Your payment information is processed securely via our encrypted online checkout, which is compliant with all six PCI standard categories to ensure your data is safe. We do not store credit card details.